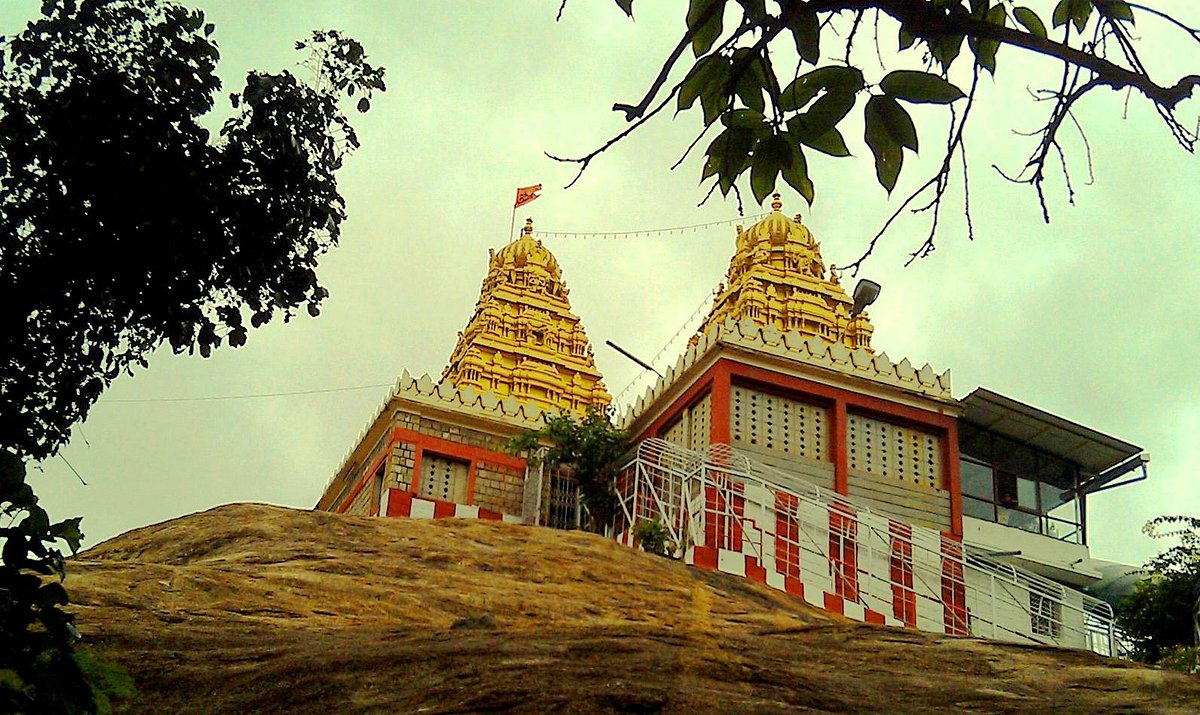 Hanuman is the very embodiment of Bhakthi, "The Bhaktha of Bhakthas". His adoration of the incarnate divinity of Rama is absolute. A very popular god among the rural as well as among the urban folks. He is worshiped for various benefits: health, wealth, happiness, fulfillment of desires, success and magical accomplishments.
The history behind the name of the temple is as fantasizing as Hanuman Leelas. It is believed that a big heap of Ragi (a food grain) turned out to become a stone, hence the name "Ragigudda". At the time of incidence The Thrimurthies, Lord Brahma, Vishnu, Maheshwara who visited the place, wished to stay there permanently changing themselves into 3 big stones pillars. Their presence here stands as a witness to all the developments so far, and for the future developments.
Back in 1969, the temple is the effort of a group of dedicated youth, influence of the situation then and the encouragement of the people around the area which gave strength and determination to bring up a small temple of lord Hanuman at the hilltop and now it is a big temple complex of Lord Sri Seetha Rama Swamy, Lord Sri Ganesha, Bhagavathi, Sri Rajarajeshwari and Navagrahas with individual uniqueness. The temple was built in 1969 and was registered in the year 1972. The total area of the temple is around 5 acres. "Sri Hanumajjayanthi" is celebrated for 12 days. Special poojas, abhishekasm, homas are the distinct feature of these 12 days. Mahaprasada is served to all the devotees on all the 12 days and nearly 35000 devotees on the last day.